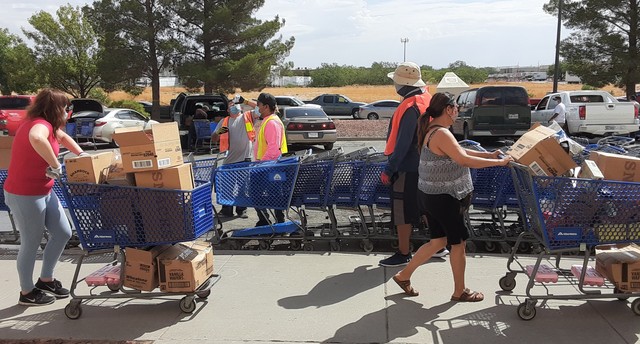 El Pasoans Fighting Hunger Food Bank is El Paso's only Food Bank.
In 2020 from March 17 to December 31 the EPFH food bank dramatically surpassed food distribution for 2019 by reaching a record of 139,700,000 pounds of food distributed across the Borderland.
In 2019 the food bank distributed over 32.5 million pounds of food compared to the 139,700 million distributed in 2020 during the worldwide pandemic. An average of 15 million pounds were distributed from May to December of 2020. On average, all the primary sites distribute food to between 9,000 and 10,000 families a day.
EPFH has now distributed over 1,536,247 emergency food boxes in the community.
In the first 8 months of 2021 the food bank has distributed 101 million pounds of food. The food bank is now ranked 3rd in the nation in food distribution.
2021
The need continues to be great as the pandemic forges on and affects so many families. As long as the clients keep coming, El Pasoans Fighting Hunger will be here to help … because no one should go hungry. If you are struggling to put food on your table and need assistance come to the food bank.
Check out the "Need Help" section of our website or call for information on one of the locations nearest you.
We are the food distribution center for over 132 partner agencies and programs including pantries, churches, schools, soup kitchens and shelters. Food is distributed where it is needed most throughout El Paso, Culberson and Hudspeth Counties.
Learn more about how we can make an instant impact on hunger together. If you would like to volunteer for the El Pasoans Fighting Hunger Food Bank, please submit your volunteer application.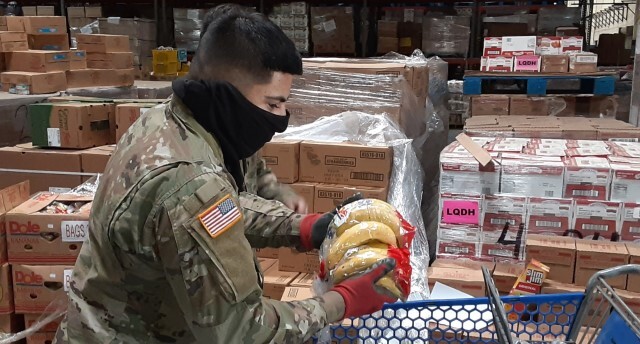 El banco de alimentos, El Pasoans Fighting Hunger, es el único banco de alimentos en El Paso.
En 2020 desde el 17 de marzo hasta el 31 de diciembre, el banco de alimentos de EPFH superó dramáticamente la distribución de alimentos en 2019 distribuyendo la cifra de 139,700,000 libras de alimentos distribuidos a través del área de El Paso.
En 2019 el banco de alimentos distribuyó más de 32.5 millones de libras de alimentos en la frontera, comparado a 2020 cuando se distribuyó 139,700,000 durante una pandemia global. Un promedio de 15 millones de libras de alimentos distribuidos entre Mayo y Diciembre de 2020. El promedio de distribución de alimentos entre todos los sitios primarios fue de entre 9,000 a 10,000 familias por día.
EPFH ha distribuido más de 1,536,247 cajas de alimentos de emergencia en la comunidad.
La necesidad es grande y continúa aumentando durante la pandemia que ha afectado a tantas familias. Ha afectado a todos de manera tan grave.
Mientras los clientes sigan viniendo, El Pasoans Fighting Hunger estará aquí para ayudar ... porque nadie debería pasar hambre. Si tiene dificultades para poner comida en su mesa y necesita ayuda, vaya al banco de alimentos.
Consulte la sección "Necesita ayuda" de nuestro sitio web o llame para obtener información sobre uno de los lugares más cercanos a usted.
Somos el centro de distribución de alimentos para más de 132 agencias y programas asociados, que incluyen despensas, iglesias, escuelas, comedores populares y refugios. La comida se distribuye donde más se necesita en los condados de El Paso, Culberson y Hudspeth.
Obtenga más información sobre cómo podemos tener un impacto instantáneo en el hambre juntos. Si desea ser voluntario para el Banco de Alimentos de El Pasoans Fighting Hunger,envíe su solicitud de voluntario.