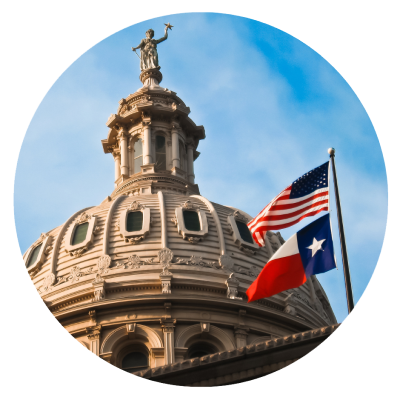 Success in the Fight Against Hunger in the 88th Texas Legislative Session

The Surplus Agricultural Products Grant helps food banks rescue surplus or unsellable produce from Texas farmers for distribution to hungry Texans. 100% of program funds go to farmers and transportation providers to offset the cost of harvesting, storage, packaging, and freight. The network achieved a $10.2M increase in funding for the Surplus Agricultural Products Grant, doubling funds to $20.4M for the biennium. This is a win-win-win for hungry Texans, farmers, and the environment.
Modernize and improve the Supplemental Nutrition Assistance Program (SNAP), ensuring access to healthy foods and providing a path towards self-sufficiency-

Updating the SNAP Vehicle Asset Test (HB 1287): Texas uses a Vehicle Asset Test to determine SNAP eligibility, placing limits on the value of the vehicles that a household may own and still qualify for the program. HB 1287 makes a one-time inflationary adjustment to the Vehicle Asset Test to better reflect today's car values, increasing limits from $15,000 to $22,500 for the first car and from $4,650 to $8,700 for additional vehicles. The bill was authored by Rep. Ryan Guillen and sponsored by El Paso's own Sen. César Blanco.
Implementing pre-release SNAP registration (HB 1743): Early access to SNAP benefits ensures formerly incarcerated Texans have immediate resources for food so they can begin rebuilding their lives. HB 1743 supports people exiting the criminal justice system by allowing eligible individuals to apply for SNAP before their release so that they have access to food upon release. This supports the reentry process and reduces recidivism. The bill was authored by Rep. Jeff Leach and sponsored by Sen. Royce West.
Exempting state transportation-related taxes and fees for food banks (HB 3599): State transportation-related fees are significant food bank expenses. HB 3599 will give food banks an exemption from fuel taxes and registrations for their fleets, meaning food banks can reinvest those costs into feeding their communities. The bill was authored by Rep. Shawn Thierry and sponsored by Sen. Chuy Hinojosa.

* All legislative priorities align with those of Feeding Texas and the Texas Food Policy Roundtable, of which EPFH is a member

---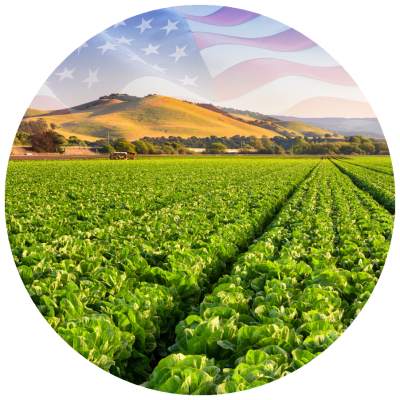 EPFH 2023 Farm Bill Priorities

What is the Farm Bill?
The Farm Bill is a piece of legislation, reauthorized by Congress every 5 years and governs an array of food and nutrition programs. These include but are not limited to the Supplemental Nutrition Assistance Program (SNAP), The Emergency Food Assistance Program (TEFAP) and the Commodity Supplemental Food Program (CSFP). As Congress works to reauthorize the next Farm Bill, which is set to expire on September 30, 2023, the Feeding America network urges lawmakers to strengthen federal nutrition programs. These programs work in tandem with food banks across the country to assist families and individuals facing hunger.
As grocery prices rise and supply chain disruptions continue, food banks alone cannot meet the increased demand for food support. Congress must double down on our nation's commitment to ending hunger by strengthening critical anti-hunger programs in the 2023 Farm Bill.


Strengthen The Emergency Food Assistance Program (TEFAP) Funding –
TEFAP is a means-tested federal program that provides food at no cost to individuals in need through organizations such as food banks, food pantries and emergency shelters. A reliable and continuous stream of TEFAP foods is essential, particularly now as the demand for food assistance in our country remains high. TEFAP also has a strong, positive impact on the farm economy. According to the USDA's Economic Research Service, TEFAP purchases give U.S. growers and producers an average of 27 cents per dollar, compared to about 16 cents per dollar from retail.
Food waste represents lost resources and has negative impacts on the environment. Congress should increase funding for the TEFAP Farm to Food Bank Program, remove the state match, and allow states to prioritize projects for donated food or food purchased at a low cost from local growers and producers. (Link - https://www.feedingamerica.org/our-work/reduce-foo... )

Protect and Strengthen Supplemental Nutrition Assistance Program (SNAP) –

Strengthening SNAP benefits will help older adults, people with disabilities, people working low-wage jobs and others who are most likely to qualify for the minimum benefit. Congress should set SNAP benefit levels to match the true cost of food. This is especially important given food price inflation.
Most people on SNAP who can work, do work. For people who are temporarily unemployed, SNAP is one of the few resources available for receiving food support during a job search. Instead of inflexible penalties that provide a one-size-fits-all approach, Congress should adequately fund and improve state employment and training programs, ensure SNAP recipients are offered training opportunities that align with best practices, and remove the time limit on benefits to support participants as they find work.
Current SNAP eligibility rules and enrollment processes can be complicated and confusing. For households with older adults or people with disabilities, enrollment criteria vary widely in implementation and do not reflect mobility, technology access and transportation challenges. Congress should improve and simplify SNAP access, particularly for older adults, college students, and others who face additional eligibility and enrollment barriers.
Reauthorize and Streamline Commodity Supplemental Food Program (CSFP) –
Every month, CSFP provides boxes of nutritious food to approximately 760,000 older adults (age 60+) who are low-income. CSFP helps to prevent the health issues often experienced by older adults facing hunger. Congress should streamline reporting requirements to reduce the administrative burden for program participants and increase program efficiency.